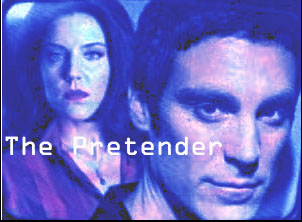 Let the Centre arrest you.
Elliott Silver's Pretender Fiction
Just when you think it's all over, inspiration comes anew. Enjoy The Lacemaker, a contemporary Pretender story, and its sequel, Coup de Grâce. 
<![if !supportEmptyParas]> <![endif]>
Welcome! All the old Pretender pieces are re-archived at Tripod now and hopefully this will be their home for a long while. My time to write seems to get perpetually shorter and shorter, so if you would like new Pretender stories, please be sure to email me and let me know, otherwise I fear reality will get the best of me!
Please Email Elliott Silver
Please note, I have a new email address: elliottsilver@yahoo.com
I am no longer at Hotmail - because they closed my account! So if anyone has been trying to email me, I apologize. I have changed the links on the index page and this page, but not on any of the stories older than The Lacemaker – so anything from Shiraz down will still link to the old Hotmail address and I won't be able to read it. Simply change Hotmail to Yahoo and let me know what you think.
Stories listed most recent to least.
Please read "A Word" first, for background, explanations, and a tour of this site.
A Word at a Time: How to Tell a Pretender Story
The Stories:
New! Coup de Grâce
Etymology: French coup de grâce, literally, stroke of mercy
1 : a deathblow or death shot administered to end the suffering of one mortally wounded
2 : a decisive finishing blow, act, or event
New! The Lacemaker
Summary: In no way could he have them both.
Summary: She wasn't what Miss Parker had planned, but she was Shiraz and the cobwebs that stopped the bleeding.
Summary: In 1122, Eleanor of Aquitaine was born; by age 30, she had become queen of France and England, and the most powerful, intriguing, and beautiful woman in the world.
Summary: Miss Parker saw the whole world fall, not because of hate but because of love, and it was a terribly, horrifyingly beautiful thing.
Summary: In some lifetimes, death is the only way to freedom.
Summary: Trigger: verb, to set in action or initiate, "trigger a reaction"
The following stories are what I affectionately call the "old" Pretender stories. They were written way back when - Dark Chocolate marked my return to writing after more than a year's absence and was written in March 2002. These stories vary by styles and characters and endings - from the novel-like What Hour Come to the more poetic versions of Sazerac and everything else in between. Please enjoy the words for where they may take you.
Summary: When you cry for desire.
Summary: Sometimes the only cure is no cure at all.
Summary: Jarod's past and future collide.
Summary: Jarod confesses the one thing Miss Parker can't forgive.
Summary: Everything is never quite enough.
Summary: When a blue Christmas turns black.
The Sazerac Trilogy
Summary: A glance into what used to be forever.
Summary: An old feud, a new duel.
Summary: What will be.
Warning: R, for sex
Summary: Even gold is black.
Warning: PG, for sex
Summary: The alibi of good-bye.
Warning: R, for sex
Summary: He came one promise too late.
Summary: Healing is coming home.
Summary: A soft place to fall.
Warning: PG-13, for sex
Summary: When too much of a past destroys the present, where does the future lie?
Summary: When you lose everything, you have to gain something.
Summary: The most important things come to you when you least expect them.
Summary: In the midst of storm, where does salvation lie?
Summary: The destination is never what is most important, or most dangerous; it is
the journey.
Warning: PG-13, for language and sex
Summary: A lesson in flight, night flight.
Summary: When the end is only the beginning.
Warning: PG, for violence
Summary: Sometimes the cure to heat sickness is more heat.
Warning: NC-17, for sex
Summary: Sometimes asking isn't aloud.
Summary: A celebration of tulips.
Warning: R, for sex
Summary: Jarod tracks a death fetishist when the case takes a disastrous
- and personal - turn.
Summary: An assignation and an unexpected turn of events.
Warning: R, for sex
Summary: Miss Parker's view on paradise lost, and paradise regained.
Warning: R, for sex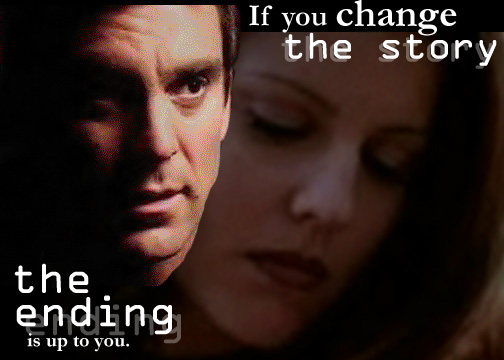 Disclaimer: The characters of "The Pretender" are not mine; they rightfully belong to NBC, MTM, and Pretender Productions, as well as the actors and actresses who give paper and ink a life and a voice. I am making no profit from these writings; imitation is the highest form of flattery.